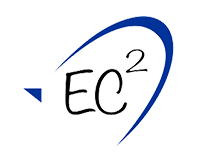 ExtraCorporeal Education Center
Making Comprehensive Training Easier
Take our Comprehensive 5-Day ECMO Training Course in Two Sessions.
Great News!! Attending a comprehensive ECMO training course just got easier. ECMO Advantage is offering a new approach on the delivery of our traditional 5-day ECMO Specialist training course. This innovative approach is designed to meet the needs of those clients that cannot commit 5 full consecutive days to the standard course. ECMO Advantage has developed a new "Two-Part" program – Mastering ECMO Fundamentals and Applications.
Mastering ECMO Fundamentals and Applications is designed to deliver the same comprehensive didactic content of the traditional course while enriching the clinical application by incorporating additional simulation time.  This two-session approach offers a robust foundational curriculum as endorsed by the ELSO guidelines and provides a more effective learning process for the participant. 
How is this unique? The course is designed as two distinct 3-day sessions that can be taken in different weeks or even different months. This benefits the learner by allowing more time to deepen understanding of the content, making it easier to apply in the clinical setting. Plus, there is an additional day of simulation that will further strengthen critical thinking skills and technical expertise. Session One, Mastering ECMO Fundamentals is a prerequisite to Session Two, Application of ECMO Fundamentals. After attending both sessions, the learner will be presented with a certificate signifying the successful completion of the comprehensive Mastering ECMO Fundamentals and Applications course, an ECMO Specialist training that addresses the recommendations for ECLS training found in the ELSO guidelines..
ECMO Advantage continues to offer the traditional 5-day ECMO Specialist training course at your institution or at EC², our independent ECMO simulation center. The traditional 5-Day Course is offered at the EC² frequently throughout the year. See Upcoming Courses Here.
If the learner is not able to enroll in Session Two within a reasonable time, ECMO Advantage will allow the learner who has completed Session One in the previous 6 months to "audit" a live Session One class either in person or via webinar at a reduced rate prior to attending Session Two.  This review will allow Session Two, Application of ECMO Fundamentals to be much more beneficial to the learner.   
Mastering ECMO Fundamentals and Applications, Sessions One and Two can also serve as great refresher courses for those working in low volume programs or who may have been out of ECMO practice and want to catch up on best practices. 
Whatever your needs are, join us at EC² and allow us to share the ECMO Advantage with you!  

Upcoming Courses

[Completion of one or more of these sessions does not certify you as an ECLS Specialist nor does it validate competency or technical proficiency in any of the skills described or demonstrated. Certification or competency must be determined by each individual ECMO Program.]