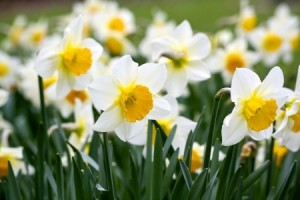 Spring time – such a lovely time of the year! The cherry trees are blooming, the daffodils are so pretty. It's time to dust off the winter blahs, think about renewal and growth… Oh – and it's time to think about the calendar! When are we going to do our annual competencies? Yikes!Annual competencies are a very necessary part of an ECLS Program. Initial training courses are fine for introducing new skills and baseline knowledge. Follow – thru with check-offs for a skill 'certifies' your ECMO Specialists in your institution. How do you assure that they stay competent? How does staff demonstrate these skills in a safe but meaningful environment?Annual comps are not just an institutional requirement; there are more and more requirements for documentation of competency on the part of medical staff. The Joint Commission will come through your center and trace back every one who cares for a particular patient. That includes the ECMO Specialist, the ECMO primer and the bedside caregiver.
How do you assure that all these groups of people are up to date with their ECLS knowledge? Do you have education that is just-in-time or planned and prepared materials?
Each of these groups is diverse and requires continuing education in different ways. Bedside nurses may benefit from an on-line learning module. ECMO primers may need an observation of technique with demonstration that all protocols are being followed. The ECMO Specialist requires in depth review of patient populations, high-risk skills and demonstration of competency.
Simulation education is one of the best ways to capture that knowledge. Use of this education tool is becoming more prevalent in health care. Many studies have shown that it is a useful training technique, allowing practice in a safe and controlled environment. Staff feel better prepared for real-life situations after completing simulations.
Do you conduct simulation training in your facility? If not, why not consider hiring ECMO Advantage to come in and provide a tailored educational experience for your team? Not every institution has the facilities or personnel to develop or conduct simulations. We bring the materials, the equipment and experienced trainers to your facility and will provide competencies checks based on your policy and procedures for your entire team.
Preparing for comps is a time consuming part of the ECMO Coordinators job. Finding time in a variety of shifts for all the specialists to be able to attend, scheduling trainers and developing materials is a huge task. Providing simulations for the very first time may be daunting. Call us today. We can help!
Authored by: Micheal Heard