ECMO Advantage Specialist Staffing Options
ECMO Advantage offers several options for experienced ECMO specialist staffing support. ECMO Advantage Staffing Services are multi-tiered and variable depending on an institution's needs.
ECMO Advantage Specialists are among the top professionals in the extracorporeal community and bring with them vast critical care experience in addition to pediatric and adult extracorporeal life support expertise.
ECMO Advantage also offers a unique option for supporting your newly trained team by providing our expert specialists for precepting during the first few ECMO patients.
24/7 ECMO Advantage Specialist Support.
ECMO Advantage can provide full 24/7 ECMO Specialist support allowing your patients the benefit of highly experienced ECMO Specialist care from day one. This level of support requires a RETAINER that allows ECMO Advantage to Guarantee we have staff ready to respond to your ECMO Specialist staffing needs within 24-36 hours. Your institution would be trained and prepared to initiate ECMO and support the patient until our team arrived to take over ECMO Specialist support.
ECMO Advantage Specialist Precepting.
ECMO Advantage can also provide precepting support for your newly trained ECMO Specialists. Once your team has been trained it will be important for them to gain experience supporting patients on ECMO.
ECMO Advantage specialists will sit at the bedside providing invaluable knowledge, expertise, and guidance during the initial orientation period, assuring the highest level of care from the first patient.
PRN ECMO Advantage Specialist Support.
ECMO Advantage offers our experienced ECMO Advantage Specialists to be available on an "as needed/as available" basis for those times when your program may just need a little extra help either because of vacations, sick time, or unusually heavy ECMO Patient census.
ECMO Coordinator Support.
It is difficult to find experienced ECMO Specialists to serve as ECMO Coordinators for new programs. New ECMO Programs may find the need to have an experienced ECMO Specialist provide detailed assistance with setting up their ECMO program.
Our ECMO Advantage Specialist can mentor and assist your institution's appointed ECMO Coordinator through program development processes. This can be done onsite and/or via virtual meetings and electronic communications depending on your institution's needs and wishes.
Retainer Option:
A designated period of time could be established for an ECMO Advantage Specialist to be "on retainer" to assist your program. During this time, a specified number of onsite days as well as designated number of hours would be determined and a Retainer Fee would be assigned guaranteeing dedicated time and attention from that ECMO Advantage Specialist.
Daily or Hourly Fee Option:
ECMO Advantage can make Specialists available on a prn basis either for daily onsite visits or for hourly work via virtual meetings, electronic communications, telephone discussions, and other off site work on related projects in coordination with your institution.
Please complete this form for more information.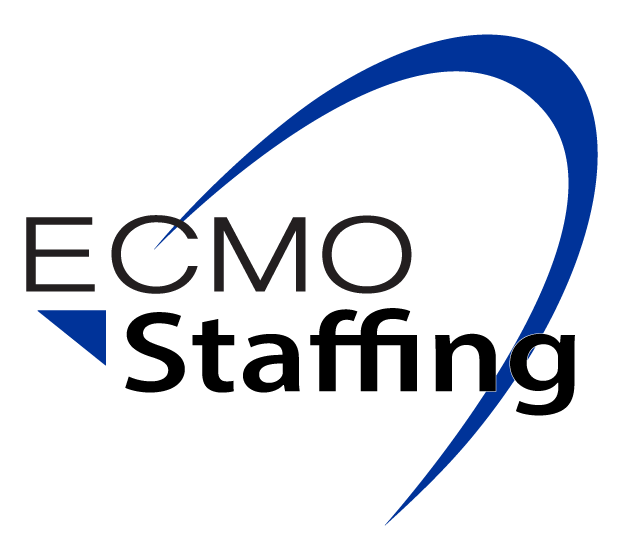 ECMO Advantage offers a variety of staff support and temporary staffing options. Whether your new ECMO team has questions they need answered, you're facing a sudden increase in patients on ECLS, or you have a staff shortage due to attrition or medical leave, ECMO Advantage has a solution for your institution.
One useful benefit to having ECMO Advantage on your side is access to expert staff twenty-four hours a day, seven days a week. This level of support is available with a retainer. It guarantees your institution ECMO Advantage staffing support within 24–36 hours.
ECMO Advantage also offers temporary staffing if your institution finds itself under-staffed in ECMO specialists for any reason. There is no need to fall short on your ability to provide expert care to ECMO patients.
Whether the shortage is due to vacations, unexpected illness or high census, ECMO Advantage can send a highly trained specialist to your institution to fill the temporary gap. This ensures that care to patients never falters.
ECMO Advantage Can Provide the Support Your Staff Needs
Another option is to have ECMO Advantage specialists provide precepting support to newly trained ECMO staff who are becoming familiar with extracorporeal life support (ECLS or ECMO). The confidence gained through working under the care of an experienced ECMO specialist cannot be overstated.
The end result is a confident nurse, doctor, registered respiratory therapist or perfusionist who is competent with the ECMO policies, procedures and equipment. This level of confidence is achieved quickly under the precepting support provided by ECMO Advantage.
ECMO Coordinators of newly implemented ECMO programs can often find themselves in need of support. ECMO Advantage offers coordinator support to mentor them through the important development process.
ECMO Advantage services can be obtained through a retainer or through daily or hourly fee options. The retainer has the advantage of guaranteeing a certain number of hours and on-site days with the full, focused support of an ECMO Advantage specialist.
The daily or hourly support is arranged on a case-by-case basis, as the need arises. It provides the convenience of ECMO Advantage support but doesn't offer the same piece of mind as the retainer option.
Whatever your institution's staff support or staffing needs, ECMO Advantage has an option available, ensuring the best possible quality of care for patients. ECLS support can be a life-saving option, and ECMO Advantage will help ensure it is being delivered at the highest possible standards.